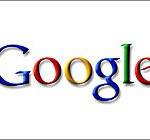 I had a long interview this morning with the Christian Science Monitor. Like many of the interviews I've had this year, the subject was Google. At the increasingly congested intersection of technology and the law, Google seems to be involved in most of the accidents.
Just to name a few of the more recent pileups, consider the Google books deal, net neutrality and the National Broadband Plan, Viacom's lawsuit against YouTube for copyright infringement, Google's very public battle with the nation of China, today's ruling from the European Court of Justice regarding trademarks, adwords, and counterfeit goods, the convictions of Google executives in Italy over a user-posted video, and the reaction of privacy advocates to the less-than-immaculate conception of Buzz.
In some ways, it should come as no surprise to Google's legal counsel that the company is involved in increasingly serious matters of regulation and litigation. After all, Google's corporate goal is the collection, analysis, and distribution of as much of the world's information as possible, or, as the company puts it," to organize the world's information and make it universally accessible and useful." That's a goal it has been wildly successful at in its brief history, whether you measure success by use (91 million searches a day) or market capitalization ($174 billion).
As the world's economy moves from one based on physical goods to one driven by information flow, the mismatch between industrial law and information behavior has become acute, and Google finds itself a frequent proxy in the conflicts.