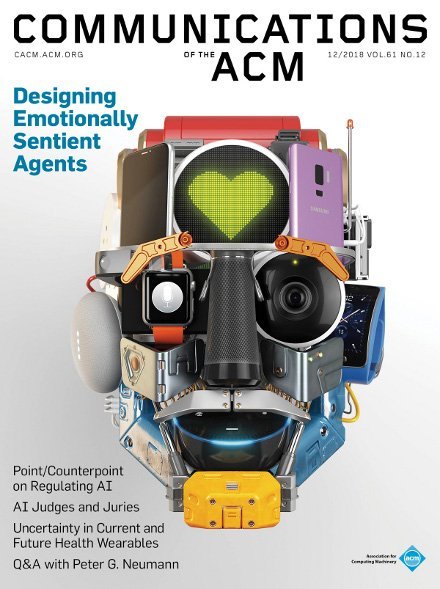 This week I will be traveling to Montreal to participate in the 2018 G7 Multistakeholder Conference on Artificial Intelligence. This conference follows the G7's recent Ministerial Meeting on "Preparing for the Jobs of the Future" and will also build upon the G7 Innovation Ministers' Statement on Artificial Intelligence. The goal of Thursday's conference is to, "focus on how to enable environments that foster societal trust and the responsible adoption of AI, and build upon a common vision of human-centric AI." About 150 participants selected by G7 partners are expected to participate, and I was invited to attend as a U.S. expert, which is a great honor. 
I look forward to hearing and learning from other experts and policymakers who are attending this week's conference. I've been spending a lot of time thinking about the future of AI policy in recent books, working papers, essays, and debates. My most recent essay concerning a vision for the future of AI policy was co-authored with Andrea O'Sullivan and it appeared as part of a point/counterpoint debate in the latest edition of the Communications of the ACM. The ACM is the Association for Computing Machinery, the world's largest computing society, which "brings together computing educators, researchers, and professionals to inspire dialogue, share resources, and address the field's challenges." The latest edition of the magazine features about a dozen different essays on "Designing Emotionally Sentient Agents" and the future of AI and machine-learning more generally.
In our portion of the debate in the new issue, Andrea and I argue that "Regulators Should Allow the Greatest Space for AI Innovation." "While AI-enabled technologies can pose some risks that should be taken seriously," we note, "it is important that public policy not freeze the development of life-enriching innovations in this space based on speculative fears of an uncertain future." We contrast two different policy worldviews — the precautionary principle versus permissionless innovation — and argue that:
artificial intelligence technologies should largely be governed by a policy regime of permissionless innovation so that humanity can best extract all of the opportunities and benefits they promise. A precautionary approach could, alternatively, rob us of these life-saving benefits and leave us all much worse off.
That's not to say that AI won't pose some serious policy challenges for us going forward that deserve serious attention. Rather, we are warning against the dangers of allowing worst-case thinking to be the default position in these discussions. Continue reading →