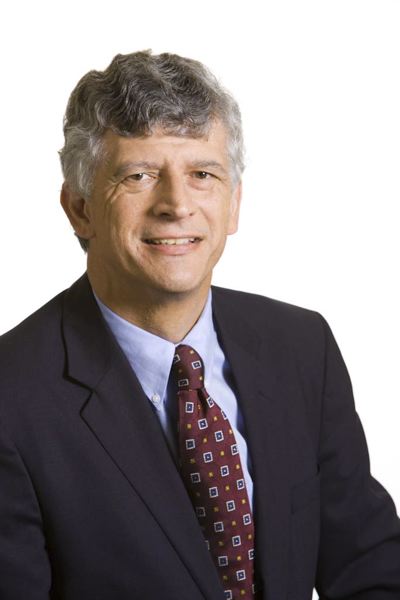 I was very sad to learn that James Gattuso passed away this week. James was a friend and a wonderful mentor to me. I actually took his position at the Heritage Foundation in the early 1990s, which he had vacated a few years prior to go to work in the White House. But after I left Heritage in 2000, James returned shortly thereafter to take back essentially the same position. We often joked that Heritage should just name the position after us and let us play musical chairs there forevermore! 
I learned so much from James through the years and regularly sought his advice on matters. In fact, when I first started this blog in 2004, James was one of the first three people I reached out to and asked to join. He contributed dozens of essays here. His entries read like newspaper dispatches from the frontlines of a battle. I always thought James would have made a terrific reporter, but his love of liberty made him want to fight for a cause. Hence, his life-long devotion to policy advocacy and the freedom to innovate in particular. 
But the most important thing I learned from working with James was how to properly conduct myself as an analyst and a human being. James was such a kind soul, and he always had time for everyone. Most importantly, he treated them with enormous respect, even when he violently disagreed with them. He listened carefully, digested arguments, and addressed them with a cool tenor, but also a powerful wit.
James famously developed a set of "10 Rules for Policy Analysts" that reflected much of that wisdom. His first rule: If the answer looks easy, you've missed something. There's probably a reason no one has thought of it before." His third: "Don't assume everyone has read your paper, even if it is really, really good. Most people didn't get past the first paragraph. Most of those only read the title." There are many other gems like that in his Top 10 list. 
But his second rule is perhaps the most important piece of advice he ever gave me: "Don't assume the other guy is evil. He may be, but will be on your side later." That's great advice because so many young people in the world of public policy (and it included me for awhile) tend to look at their opponents as nefarious-minded dimwits who are without hope or a moral compass.
As you age, you realize that's nonsense, of course. But James taught me early on to avoid falling into this trap. I used to be pretty hot-headed in my early years as an analyst, but James would gently caution me about why I might be better off considering my intellectual opponents in a different light and granting them the same measure of respect that I hoped to garner from them myself. It's a simple but powerful notion that is too often ignored–in all aspects of life. But James lived by that rule and everyone I know respected him enormously as a result. His advice and his example provide us with a model to live by.     
Thank you for everything you taught me, James. You will be missed, but never forgotten.